Custom Home Builders Brisbane
HOME DESIGNS AND CUSTOM BUILT HOMES TO SUIT YOUR UNIQUE LIVING NEEDS
It's going to be your space and that's what counts! Whether you are sitting down curled up with a good book, taking a coffee break, or entertaining family and friends, your new home needs to reflect your style. Allow us at OMNI to create a dream custom built home for you!
Our experienced team of custom home builders will take the time to get to know you and provide the right answers in plain language you can understand. The OMNI team has extensive experience in the domestic construction space. We have been on this journey first hand and are here to be a part of your new home experience no matter what your budget.
With quality fittings, products, and equally quality-driven trades, OMNI will strive to make your building experience positive, informed, and collaborative.
The OMNI brief is to not be like everyone else but tread our own path whilst delivering beautiful, quality homes. Our culture is to be open and honest with pricing, products, and the all important build timeframe. We will keep you in the loop from start to finish. This focus allows OMNI to foster trust as soon as you walk through our doors. We want you to love our custom built home designs as much as we do!
OMNI Built Homes are the custom home builders Brisbane that collaborate with you, and create with you to deliver a quality OMNI Built Home
HOME STYLES TO CHOOSE FROM
OMNI Built Homes have a great range of existing designs for you to choose from. Whether you are looking for the ever-popular Hamptons, a traditional bricks and mortar or something customised and out of the box, OMNI is here to listen and deliver on your dreams of a new or custom built home.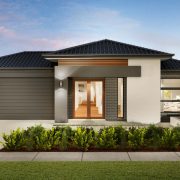 OMNI standard inclusions are simple. We have 3 levels available to you and if there is a particular product you want, we are happy to investigate and price specific items into your build. We only use quality fittings, finishes, and products that meet strict Australian standards. Feel free to download from the inclusions lists below!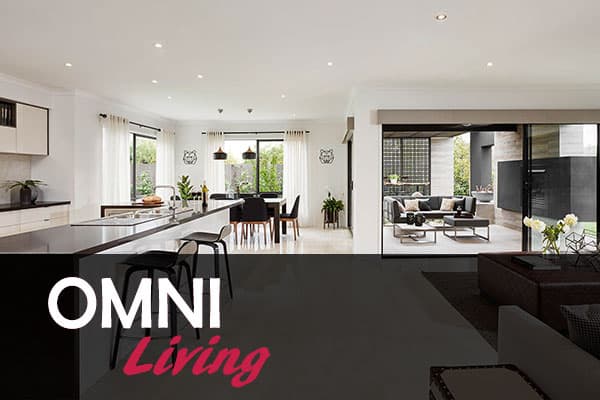 Be impressed by the latest European styled appliances, floating vanities and custom crafted timber staircases. This is true living at remarkable value.
Affordable luxury. Lavish designer tapware, stone benchtops throughout, oversized showers and deluxe entertainer's kitchen complete with expansive island benches. European inspired appliances to make a stunning statement and add that wow factor to the heart of your new home.
CUSTOM BUILT HOMES – DESIGN IT YOURSELF
With the mass of information available on social media today, savvy new home owners are well informed and know what they want in a new home build. The OMNI team recognises this and is more than happy to work with you on your new home or custom built home design from scratch. Alternatively, you can customise one of our designs to suit your lifestyle and future. Our pricing is competitive and transparent. All costs are presented to you from the start before you sign the contract. So there will be no nasty pricing surprises on the day of your contract appointment. It's all about being transparent from the start. Our team of custom home builders has built homes themselves and we are committed to ensuring a great building experience for you.
If you're ready to start discussing all things custom built homes, contact us today and we'll start working on your future!
BUILD YOUR DREAM HOME WITH OMNI BUILT HOMES
Contact us today to discuss your new home requirements; whether you need an extra bathroom or bedroom, more recreation space for a growing family, an outdoor area for entertaining, or a master suite that boasts an on-trend Hollywood style robe  – OMNI will make it happen with our custom home builders Brisbane trusts.