Everything You Need to Know to Knock Down and Rebuild
Looking to build your family dream home? Found the ideal block of land but the house it comes with isn't up to scratch? Perhaps you have been living in the same home for many years and are ready to upgrade but don't want to move. If your current home just isn't doing what you need it to, it might be time to consider the knock down rebuild process to get the home you want.
While renovating can be great if you want to retain key features of a home you love, our knock down rebuild Brisbane service offers you a way to get a fresh start – and it is also usually cheaper than renovating. So, if you are considering a renovation or looking to find out more about the knock down rebuild process you are in the right place.
We have gone through some of the key questions that our customers have about knocking down and rebuilding a home and provided enough information to get you started with your research
OMNI Built homes are the Hampton style homes Brisbane experts who are your first port of call for a knockdown and rebuild. Contact us for a comprehensive quote on your home and find out what your options are.
Benefits and features of a knock down rebuild.
Key benefits of a knock down rebuild are:
You get a brand new home
Knock down rebuild homes are usually cheaper than renovations
The building process for knock down rebuild Brisbane homes can be faster than a renovation and less invasive as the build does not happen while you are still living in the home
You get the ultimate choice about style, colour, position, size, aesthetic and fixture and fittings – and can choose everything from the ground up
When you engage a builder to perform a renovation on your home it's a fantastic way to incorporate existing elements, but a renovation is definitely a taxing time in your life as you deal with builders working in your home as you continue to live there (if you so choose to do so).
The Knock Down Rebuild Homes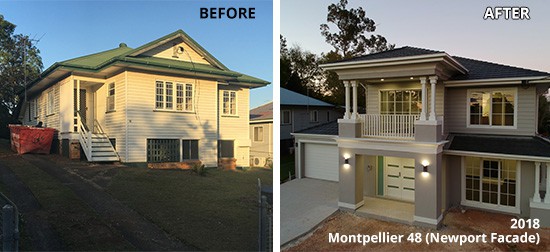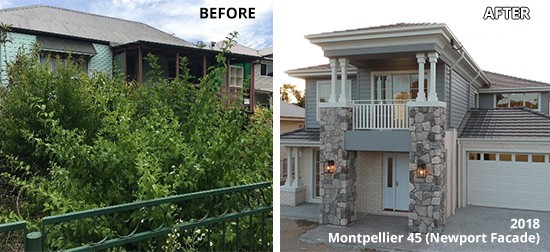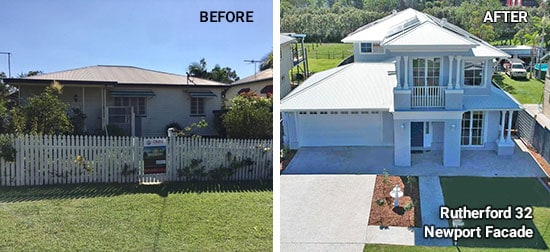 The Knock Down Rebuild Homes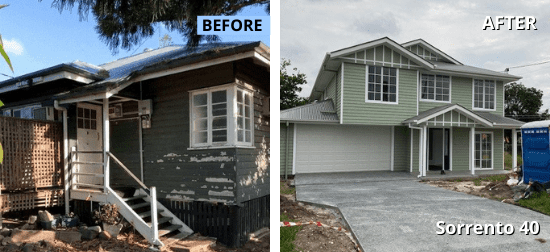 Why choose Omni for knock down rebuild homes?
Put simply, Omni are highly experienced leaders in home building and home renovation. When you choose to work with us you are engaging builders who have performed plenty of knockdown rebuild Brisbane jobs and who know what the potential hiccups and challenges may be.
We make the process of performing the knock down and rebuild simple, because we engage you throughout the process and manage your expectations from start to finish.
Want to get a quote for your knockdown and rebuild? Looking for more information?
The Knock Down Rebuild Process
When it comes to a knock down and rebuild, planning is critical. Without planning (done in conjunction with a qualified and experienced home renovation builder) you run the risk of delays, issues, extra costs, and issues you have not even considered.
After all, there is the demolition, and then there is the build – so it's important to consider everything possible to ensure the process runs smoothly.
A sound demolition quote with your Omni expert will address the following areas:
Obtaining the required Council Demolition Approval
Capping off and decommissioning of services (Water, Gas, Electricity, Sewer) prior to demolition
If your site contains contaminated materials such as asbestos, your contractor will also require relevant clearance certificates to ensure correct procedures are followed for safe removal and disposal
There may also be trees on site where approval is necessary from Council before removal
Find out what is right for you: a renovation or a knock down rebuild?
Popular designs for your knockdown rebuild Brisbane home
While Omni certainly is the Hamptons style home expert in Brisbane, we are also just as skilled in building stunning contemporary and classic style homes for our customers. So when it comes to building the home of your dreams, the only limit is your imagination… and, your budget of course. But – as many of our happy customers have found out – a limited budget doesn't necessarily mean having to compromise on your must-have list of features.
Our New Home Designs Include
Omni Advantage range – perfect for smaller blocks and families who are just starting out and who want a new home without compromise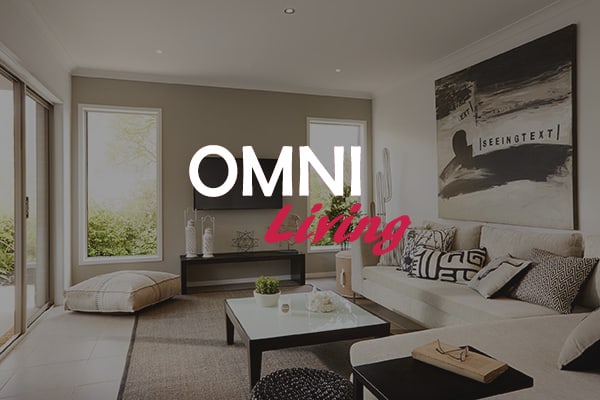 Omni Living range – more European-style features and larger blocks for established families with growing needs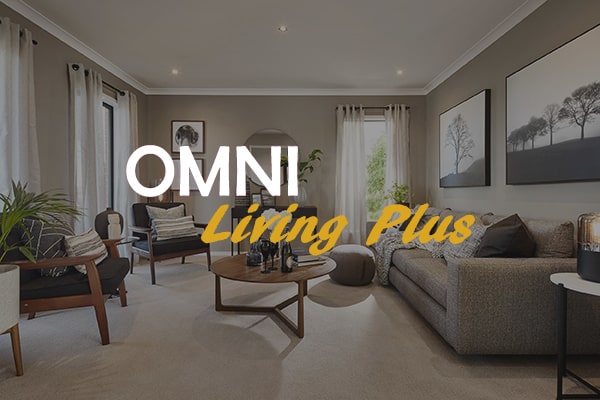 Omni Living Plus – for when you're looking to build your forever home and want to indulge in the finest building options you can
So whatever your budget we can find you a home that will tick all the boxes. Want to know more? Speak to our design team today about the home options for your knock down rebuild Brisbane project.
Knockdown Rebuild Brisbane FAQs
Do I have to get someone else to perform the demolition?
We can take care of the entire process for you – including the demolition. Our experienced team have performed demolitions across Brisbane and can ensure that your demolition meets all council and regulatory requirements. This includes performing demolitions with asbestos and any other hazardous materials.
How long does the knock down rebuild take?
This will depend on the complexity of the home we are building in place of the old house, and for a comprehensive quote it is better to speak to our team to find out more. We are always happy to take calls with questions so just pick up the phone and give us a call on 07 3390 4214.
Can I be involved in the design process?
We would prefer it! We find that when our customers are involved in the process of design and development, they love the end result – because your home reflects your personal touches. If you love a particular style of tiling, wall, ceiling, staircase or kitchen – let us know! We would love to incorporate as many special touches into your home as possible.
Can you use material from my existing home when knocking down and rebuilding a home?
Absolutely – wherever possible. We can go through your existing home and salvage materials such as fixtures and fittings to be used in your new home, and will try to keep costs low for you as much as we can by recycling items and materials.