The Ultimate Guide to: Modern Hamptons Style Decorating
Inspired by the holiday homes of wealthy New Yorkers on the East End of Long Island, the Hamptons style is a timeless design and represents a "way of life". Constantly being revamped or modernised, this coastal design is extremely adaptable to our beachy Australian lifestyle. From creating a modern Hamptons kitchen, bedroom or façade of your home, there's numerous modern Hamptons Style decorating tips and features we've got in store for you.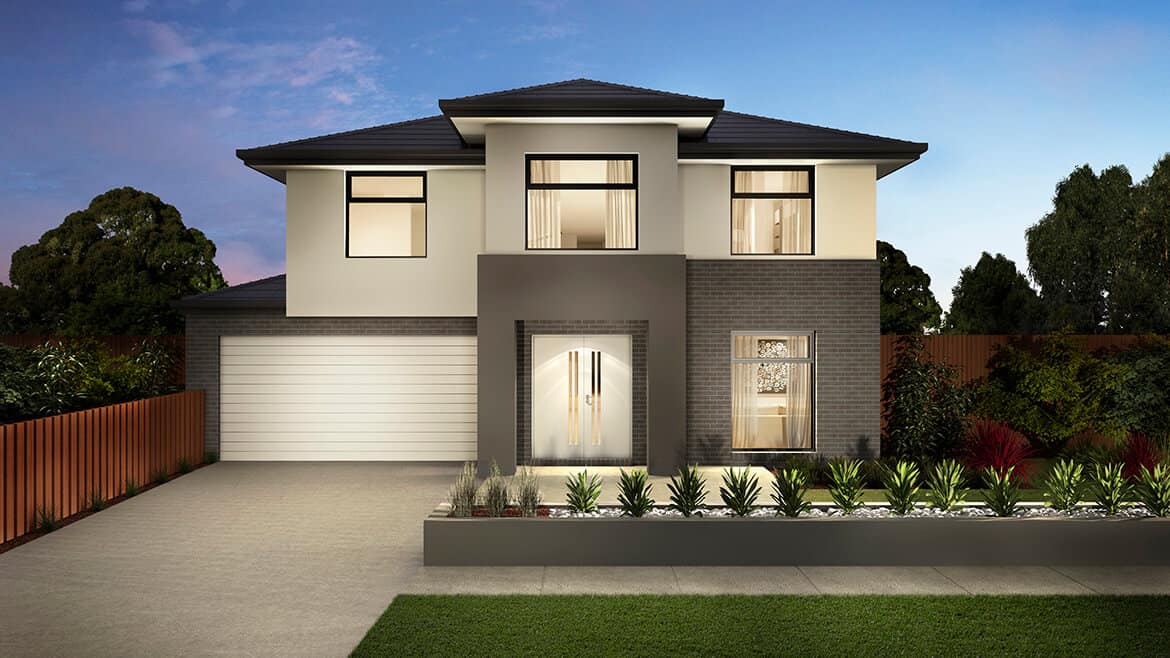 Key Features of modern Hamptons style decorating
The colour palette is the best place to start when it comes to perfecting this classic, coastal style.. The fresh, airy palette paired with natural and soft wooden textures and white linen are key features when it comes to modern Hamptons style decorating. Starting with a base coat of a crisp, white paint throughout helps to achieve a classic and modern look that is welcoming and works when combined with natural light. This all-white look works especially well in the kitchen with cabinetry and white marble benchtops.
Although it may seem like a lot of white at the start, the Hamptons look is effortlessly tied together with different textures. By integrating detailed cornices, skirtings, and architraves, these white trims add an extra layer to this relaxed, classic beach vibe.Quality materials like marble benchtops and timber floors, help to tie all of the elements together and are important from a durability point-of-view, especially if your home  is close to the coast.
When incorporating Hamptons interior design style into your home, start by warming up the all-white walls and rooms with wicker furniture, art and other carefully curated trinkets and homewares.Embracing weatherboards and wall paneling both outside and inside is all part of the quintessential Hamptons look.
Hamptons interior design ideas: Styling Tips
Here are our top Hamptons interior design ideas to achieve a modern, seaside approach.
Although white is without a doubt a key feature, adding bold, bright colours brings a moderntwist. Choose from dark and moody navy,, neutral colours like beige, grey and other earthy tones, or calm interiors with pops of vibrant colours in homewares or subtle wallpapers.
Texture plays a pivotal role in Hamptons interior design style andone of our favourite tips is to layer and play with texture. Layering with jute rugs, woven cottons and bleached wools paired with wooden floors, stone, concrete or marble that evokes beautiful Australian landscapes. For a modern approach, pair all of the above with matte black, brushed copper or nickel appliances and fixtures.
The Hamptons was built on taking in the ocean views, so it's inevitable that you'd want bayside windows to be able to cozy up with your favourite book or gaze out on a lazy Sunday. Built in reading nooks, coastal gardens and letting in natural light are all ways to incorporate the Hamptons interior design style and fully embrace nature. Don't forget to add some foliage inside as well as hedges, planter boxes and flowers to your outside gardens and manicured lawns.
Of course, there's panelling on the exterior and mid-wall panelling but for a modern approach why not modernise your Hamptons look with some floor to ceiling panelling? Perhaps an easy modern Hamptons style decorating tip would be to play around with which side the lines are going too. Vertical lines always helping to elongate your walls and space but if you have an open floor living plan than horizontal line panels would also look visually appealing.
Bring the outside in
By creating a seamless transition with furniture and styling that flows from the indoors to out with the same colours and cushion styles helps to create the perfect Hamptons look.
If you're after an iconic, elegant Hamptons home that oozes the classic coastal feel, browse our range of Hamptons style home designs or get in touch with OMNI today on 07 3390 4214, email sales@omnibuilthomes.com.au or via the online form.